A three-day Workshop for 'Community Facilitators on Disability, Development & Rehabilitation Therapy Service' at AIDA, Don Bosco Institute, Dimapur, has been organized by Prodigals' Home, Dimapur from August 19 – 21 in collaboration with Mobility India, Kolkata and supported by United States Agency for International Development (USAID).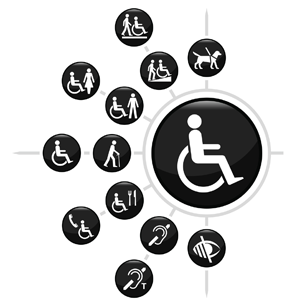 The 90 participants attending the programme are from SSA-IED programme, ASHA Workers, Angawadi Workers, People in Need Foundation (Dimapur), Development Association Nagaland (Dimapur), Prodigals' Home (Dimapur), Silver Line Academy (Dimapur), Care and Support Society (Mokokchung), Youth Action for Rural Development (Kohima), and Cherry Blossom (Kohima).
The Workshop attempts to primarily address, 'how do we deal with disability?' Topics being covered include Attitude and perspectives on disability, definition of disability (Medical and Social), Rights of People with disabilities, Accessing of rehab services: Approaches – (IBR and CBR), Importance of Accessibility, Disability and Development, Impairment, Causes & types of Impairments/disability, Levels of prevention of disability, Brief introduction of the disabling conditions (especially 0 to 5 years age group), Importance of therapy services in Rehabilitation of persons with disabilities, Simple therapy technique including positioning & ADL training with local resources, Role of community facilitators.
Resource persons for the workshop are Gautam Chaudhury – Disability & development Consultant, Amit Kumar – Assistant Director, Tapas Kr. Pal – Physiotherapist, Ritesh Ranjan – Physiotherapist from Mobility India.
During the sessions, interaction was made participatory that allowed for understanding different disabling conditions, group activities and participants were also shown successful case studies of Rehabilitation Services, which have resulted in inclusion of children in the mainstream of society in a participatory manner.
Participants expressed they were able to gain much information about disabilities as well as understand their vital role in preventing some of the disabilities which they come across during work or life.
Prodigals Home
NSCB Building, 4th Floor
Post box-148
Khermahal, Dimapur-797112
Nagaland
E-mail: prodigalsh@yahoo.co.in
Phone No: +913862 231830
Fax No: +913862 233410