3rd SAFI National Convention – Visioning our future
Date: 9th December, 2016 @ 4.00 PM
Venue : Indian Social Institute Auditorium , # 24, Benson Town, Benson Road, Bengaluru – 560 046. Karnataka., India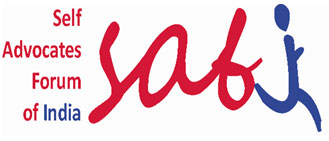 Self Advocates Forum of India (SAFI) in association with Parivaar- National Confederation of Parents' Organizations and CBM SARO, Bangalore, Cordially invite you to the inauguration of 3rd NATIONAL CONVENTION OF SELF ADVOCATES FORUM OF INDIA by Honourable Sri. Vajubhai Rudabhai Vala his Excellency The Governor of Karnataka.
Self Advocates Forum of India (SAFI):
The self-advocacy movement for persons with disabilities has its roots in the broader civil rights movements in the USA and elsewhere in the world. Self Advocacy is about people with intellectual and developmental disabilities (PwIDD) working together for justice by helping each other to take charge of their lives and fighting discrimination.
They support each other and help each other to gain confidence to speak out for what they believe in. By forming such groups, they gain self awareness, collective action and collaborative mutual support leading to transformation from marginalized people to respected citizens! In 2008 Parivaar initiated a pilot project activity to train PwIDDs in advocacy skills with the support of Christoffel Blindenmission, South Asia Regional Office, Bangalore (CBM SARO). Enthused by initial success, the program was extended to Andhra Pradesh, Karnataka, Kerala, Tamil Nadu, Odisha and West Bengal. As a result, self advocacy chapters were formed in these states. Parents' Associations for the welfare of persons with Intellectual and Developmental Disabilities were enthused by early success and wanted Parivaar to continue to support this initiative.
Today we have nearly 1500 self advocates across the country. Two National Conventions were organized with support from CBM, National Trust and Department of Empowerment of Persons with Disabilities, MSJE, Government of India in Delhi and rd Udaipur respectively. The 3 National Convention will host delegations from Andhra Pradesh, Bihar, Chhattisgarh, Delhi, Gujarat, Haryana, Himachal Pradesh, Jharkhand, Karnataka, Kerala, Maharashtra, Madhya Pradesh, Odisha, Punjab, Rajasthan, Tamilnadu, Telangana, Uttar Pradesh, Uttarakhand, and West Bengal.
Contact Details
PARIVAAR
PARIVAAR has become a cohesive force of over 230 Parents' Associations and NGOs across the country spread over 28 states and 3 union territories and recognized as one of the biggest parents' organizations nationally and worldwide.
Address
# 12, 3rd Cross, 8th Main, Byrasandra Layout, Jayanagar 1st Block East,
Bengaluru
,
Karnataka
–
560011
,
India.
Phone : +91 80 2244 1289
Email : parivaarncpo@gmail.com