Access and a Barrier-free World : Catch Him Live
Date: 27th May, 2017
Venue : India International Center, 40, Lodhi Gardens, Lodhi Estate New Delhi | India.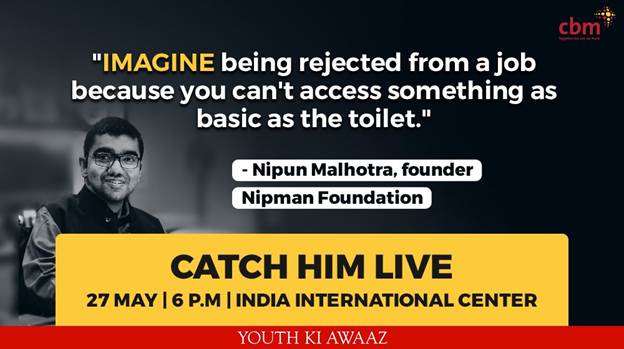 Youth Ki Awaaz and CBM India organizing a discussion on critical aspects of access and a barrier-free world. Young people and professional will be there to share lived experiences and perspectives on the changes and how we can start addressing them.
The event is in New Delhi India International Centre on May 27th starting at 6.00pm. Know more and register here: http://yka.be/2qd16wO