AIM for Seva Krupa Home (A Residential Facility for Adults with Disabilities)- The mission of AIM for Seva Krupa Home is to
Provide residential life long care and supervision for persons otherwise abled
Provide respite to parents of persons differently abled from strains that needs continuous care
Provide for those in residence a life that will offer them the greatest of fulfilment of the potential in them
Offer Special Education and training to these children most compatible with their needs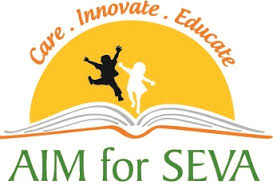 Krupa Home at Sriperumbabudur is an institution for physically challenged, especially for people suffering from autism and related problems. It is the vision of Swami Dayananda Saraswati to help the parents of individuals with special needs.
AIM for Seva Trust has taken over the running of the home from 1st April 2010. Earlier it was managed by B D Goenka Dayananda Saraswathi Charitable trust.
Set in sylvan surroundings, Krupa Home has cottages with specially designed residential facilities such as modern baths, well equipped kitchen, dining room etc. Other facilities are therapy rooms, classrooms for special education and training, oil massage centre and play area.
Inmates are made self reliant by giving vocational training in horticulture, agriculture and dairy farming. Products like incense sticks, greeting cards that are made here are marketed.
Medical health facilities and clinical services are offered in collaboration with Jaya Hospital.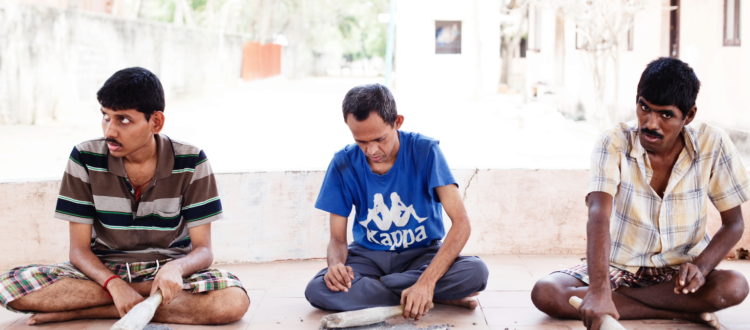 Website Link : http://www.aimforseva.org/cause/swami-dayananda-krupa-home/
Contact
AIM for Seva
2nd Floor, Srinidhi Apartments,
32/4, Sir Desika Road, Mylapore,
Chennai – 600 004
Phone : +91 44 2498 7955 / 2498 7966
Fax: +91 44 24987977
E-mail: infoaimforseva@gmail.com and sumitaaimforseva@gmail.com
Location Map: