Born in Village Rampur Mustarka, Post Bhagwatganj, District Pratapgarh (UP), 43-year-old Dr Y P Singh belongs to an agriculture-based middle-class Rajput family. Dr Singh is a true believer in secularism, which means giving equal status and respect to all religions, castes and creeds.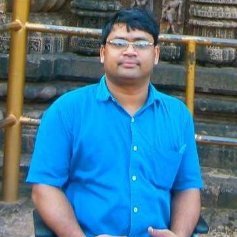 He had his primary education from Saraswati Shishu Mandir, Pratapgarh. After completing Higher Secondary (10+2) from Government Inter College (GIC), Pratapgarh, Dr Singh joined Ewing Christian College (ECC) of the University of Allahabad in 1988 as a BSc (PCM group) student and joined MSc (Maths) in 1991 at the University of Allahabad.
There was a turning point in his life when he, due to spinal cord injury, became paraplegic and, thus, confined to the wheel chair permanently. A good player of hockey and football since childhood, Dr Singh remained confined to bed for almost 3 years. In 1996, Dr Singh joined IISE Business School (www.iiseindia.com), Lucknow, as a PGDBA student and completed it in 1999 with dual specialization in Finance and Information Technology and topped in his batch. In the same year, i.e., in 1999, Dr Singh started his career by joining IISE as a faculty member.
During his job as faculty member, Dr Singh continued his learning process, which he believes is an endless process and must go on and, thus, in July 2001, he completed his MCom and in the same year he enrolled himself as a PhD scholar at the University of Lucknow in the area of Accounting Information System (AIS) and in a record time in May 2004, he was awarded the PhD degree and, thus, year by year, Dr Singh not only excelled himself in the field of Finance and Accounting but also gained recognition in academic circles. In July 2007, he published his first book titled 'Accounting and Financial Management for IT Professionals' (New Age International Publishers, New Delhi), a textbook prescribed for MCA students of UP Technical University, Lucknow.
"In the year 2009, Dr.Singh was promoted to professor grade – the highest grade in academics and became first wheel – chair person of India who started his career while on wheel chair and rose up to the level of professor and in the year 2011 occupied the position of Director-IISE, Lucknow-22."
"In the same year, Dr.Singh, has been designated prestigious Certified Financial Planner CM by Financial Planning Standards Board India and became the first wheel-chair person of India to be CFP certified."
"In the year 2010, Dr.Singh, has been empanelled as Certified Financial Education Trainer by the Securities and Exchange Board of India (SEBI), Govt. of India and became the first wheel-chair person of India to be SEBI certified Financial Education Trainer."
In Feb 2014 his second book titled "Financial Management", ISBN: 9781259026607, Publisher: Tata Mcgraw Hill (TMH) Education India, New Delhi Edition: 1, www.tatamcgrawhill.com/html /9781259026607.html came into the market catering the need of latest techniques like Excel modeling, case study methodology and ppt presentation etc. for professional students / Faculty from MBA / PGDM / BBA and research departments.
Currently Dr Singh is associated with Quantum Global Campus, Roorkee in the capacity of Dean and Professor of Finance Since Feb 2014.
Dr Y. P. Singh , through his grit and determination, proved that disability is not a bar in achieving heights in life. The key mantra to achieve success is his belief in the popular sayings, "Where there is a will, there is a way" and "God helps those who help themselves".