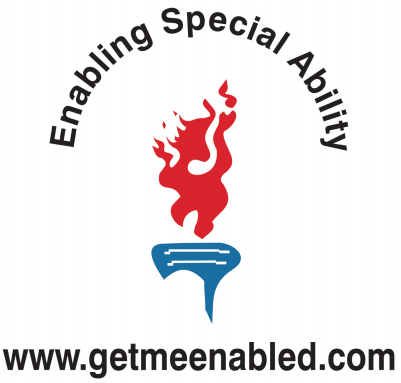 As per census 2011, 21 million people (1.8% of population) in India are suffering from some type of disability – locomotary, visual, hearing, learning, speech, etc. (since birth or acquired).
With increased life expectancy among Indian population, age related disability is emerging as another major group. 61% of disabled are in 60+ age-group.
As per National Family Health Survey (NFHS) statistics, 75% of the elderly want to continue to be active in community activities – walk and exercise, socialise, club, party, yoga, sports, shop around, indulge in writing, skype, surfing internet to keep in touch with relatives and friends from all over the world. 60% live in nuclear families.
There is need to provide enabling appliances to this elderly section of the population who have the required purchasing power, access to internet and are more and more living alone without family support in the urban belts.
www.getmeenabled.com is India's first and only dedicated online store that caters to needs of elderly and disability for online shopping of assistive products. Getmeenabled.com is featuring an ever increasing range of products that intends to eventually touch every aspect of a disabled person's life.
The portal launched in May 2014, features arange of over 700 assistive products, and has over 43000 visitors. Following categories of productsare featured on getmeenabled.com
Mobility Aids: Walking Aids(Crutches, Walker and Walking stick), Wheelchairs
Aids For Daily living, Body Support: Airbeds, Bath Bench, Commode Chair, Commode, Back& Lumber, Neck, Abdominal, Ankle, Calf and Knee Support, Fracture & Traction Aid
Education and Learning Aids: Computing Products, E-book Readers, Instant Readers & Scanner. (Pictorial Software for Autism, spastics)
Visual (Braille & Computing Products), Hearing, Speech aids
Sports Aids: Disability Sports Equipment & Accessories
Lifestyle Aids (Everyday gadgets enabled with assistive technologies): Smartphones, watches, shoes, glasses, GPS devices, tablets etc.
Many of these products can also be customized to individual needs. All the featured products have been chosen with careful analysis to cater to disabilities defined as per World Health Organization's International Classification of Functioning, Disability and Health (ICF).
Getmeenabled.com provides an easy shopping experience to people with disability and the elderlywho cannot otherwise easily navigate physical shops to buy products that help them lead independent lives. The products ordered online are delivered at customer doorstep to any part of India thereby providing access to these products to the disabled and the elderly.
The portal has option of product search, comparisons, reviews, blogs, and help-desk support through phone/chat.
Getmeenabled.com offers payment options with Debit/Credit Cards through CCAvenue/PayU payment gateways, Cash-on-Delivery options and offers door delivery through Blue-dart. The portal also has option for EMI through credit card. Using the portal, customer can also easily track the status of their order/delivery.
Getmeenabled.com has a vision to
Be the single platform for all disability and elderly support products at competitive price.
Tap internet and mobile as a medium to make available enabling devices to the remotest part of India.
Beat the affordability issue associated with enabling equipment as Indian products are cheaper than the imported counterparts.
Collaborate and support Indian manufacturers, to spread the use of their products across the country.
Getmeenabled.com is creating social impact by
Reaching out to the challenged and elderly population scattered across the country.
Providing access to devices /software /equipment that can help the differently-abled and the elderly to lead independent lives.
Bringing all Indian manufacturers/importers of enabling products on one platform and make it available to the Indian population as a one stop shop.
Providing best in class consultation based product purchase. The portal has tie-ups with online expert consultation providers to enable selection of product to address specific needs.
Getmeenabled.com is a place for shopping for disability/Inclusion enablement requirements by end-consumers as well as by esteemed institutions/NGOs instrumental in providing vocation to disabled as part of corporate social responsibility.
We request readers' support with –
For Contact
K. Sorna
Business Executive,
Phone:  09916841409,08884823251
E-mail : info@getmeenabled.com and Support@getmeenabled.com