Velvi & PRAYS organising a 3 day workshop / hands-on training for Parents, Teachers, professionals working with Children/teens/young adults in the spectrum on the use of Technology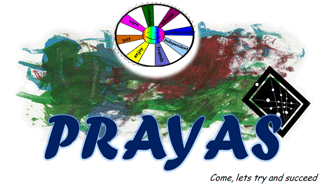 Workshop Details
Dates : 27,28 and 29 March 2015
Venue : Lion's Aravind Eye Care Foundation, Anna nagar, Madurai 6250120, Tamil Nadu, India
Registration Fee : Rs 5000 ( includes Lunch/coffee/tea and some reading material)
You should bring your own laptop/Ipad for the workshop.
Accommodation
Those who need accommodation have to make their own arrangement. There are hotels available around the venue.
Last Date for registration: 28th feb 2015
Only 30 seats on first cum first served basis.
For further communication:
Dr.Parasuram Ramamoorthi
Email : parasuram.ramamoorthi@gmail.com for application form and other details.
Mobile : 91-96555 73751
Equating Autism and Technology
To leverage the unique abilities of people with Autism Spectrum Disorder, to translate a disability into a special talent had been the main innovation for project Prayas, an initiative of Autism Society of India along with SAP labs India Pvt. Ltd. Bangalore since June 2011.
We have worked in the following major areas-
Using Technology as an early intervention tool by developing an on line free portal called www.learn4autism.com
Using iPads to enable readiness for learning
Using technology to establish complete rehabilitation by exploring and facilitating employment opportunities
At Prayas we have been able to discover the unique potentials of persons with ASD and equated these with Technology.
Attention to detail
Photographic memory
Association to events, facts etc
Love to follow order or structure
Learning in real life situation
Repetition-use in bringing perfection
Unerring focus
Pattern recognition
Openness and Truthful
Equation between Technology and Modalities of learning of persons affected with Autism
It offers order in learning.
It follows a medium of visuals, graphics and sounds
It offers predictability.
Applications can be used repeatedly to strengthen learning.
It is a non-judgemental and non-threatening tool, helps in dealing with issues related to Sensory Defensiveness
The following table summarizes our work related to the use of technology.
Focus Area
Description
Skill Development at an early ageReinforcing Potentials: Through computers
It focusses on learn4autism, the free, on line educational resource, its concept, principle and curriculum. The methodology developed makes it simple and easy for an educator or parent to use technology as an early intervention tool. It is an indigenous programme where principles of special education are equated with technology and how steadily one can develop skills related to computer.
Early intervention through iPads
iPad has been used at Prayas as the early intervention tool where a child is still at the readiness level of 3Rs, communication and learning to use his/her time effectively. Why and how iPad is so effective is the focus.
Exploring Employment Opportunities
Digitization, Documentation, Testing andApplicability ofMulti Media-

Digitization and Data Entry are the simpler tasks for any individual; Prayas has augmented its focus to others areas like Testing and Designing.

Testing Software may be a skill with repetition but it is a high end skill, needs precision; five persons with Autism Spectrum Disorders are employed at SAP in this task in a completely OPEN employment situation.

Software testing involves:

Repetitive test execution

Scrutiny of changes in application
Repetition of tests in multiple systems, devices etc
Transparent reporting of issues/status

High volume manual tests due to limited automation support/benefits

What becomes a challenge and monotony for regular testers over time can be managed with testers who have autism because they are strong on observation, repetition and openness.

Digital Designing seems to be an avenue to explore the possibilities of employment in terms of OPEN, SUPPORTED, SHELTERED and SELF. Prayas shows those avenues with respect to the applicability by developing skills and being a part of a product.