Badminton Tournament for Hearing Impaired Children
Date: 13th October 2017 – 14th October 2017
Venue : AIIMS Gymkhana, AIIMS Campus, New Delhi – 1100029 Delhi, India.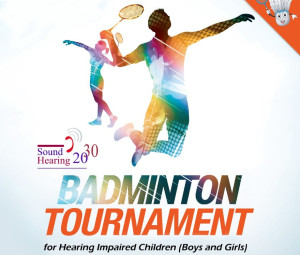 Team will play in Two Categories
Juniors upto class 8th students can participate
Seniors upto class 121th students can participate
The each category consist of four events

Boys singles
Boys Doubles
Girls Singles
Girls Doubles
Register at the shilpi_narang@hotmail.com, sh2030mamc@gmail.com or post at Room No. 303, Maulana Azad medical College, Bahadur Shah Zafar Marg, New Delhi – 110002 by Friday, 6th October, 2017.
For More information call the Badminton Tournament co-ordinator: Ms. Shilpi 9810017451