Ramakrishna Mission Vivekananda University and Leonard Cheshire Disability announces the next batch of 'Certificate Course on Pre-employability skills for Persons with Disabilities' (exclusively for persons with hearing impairment)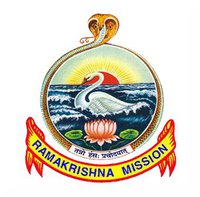 Ramakrishna Mission Vivekananda University – Faculty of Disability Management and Special Education (RKMVU-FDMSE), Coimbatore in partnership with Leonard Cheshire Disability, a UK based charity supporting people with disabilities worldwide has launched a Certificate Course on Pre-employability Skills for Persons with Disabilities.
This course has been developed based on the experience of Leonard Cheshire Disability in implementing 'Access to Livelihoods' programme in Asia since 2008. This course has six essential components – lifeskills; employability skill including wage and self-employment; Basic IT, numeracy and literacy skills. The details of the course are mentioned below
Minimum qualifications – 10 or 12th pass and above
Duration of the Course: 300 Hours (2 months)
Consists of 3 Parts: Theory – 75 Hrs, Practical– 105 Hrs), Project*– 120 Hrs)
Project – Candidate will have to do a 15 days internship in the trade they have chosen for employment and submit a proof to the institution.
The theory and practical sessions of course (45 days) will be residential programme and will be conducted at RKMVU Coimbatore campus.
The course fee is Rs. 4000 and the residential facilities charges will be Rs. 3500 per month for two months. Sponsorship for the needy candidates will be explored and can also be provided by Leonard Cheshire Disability.
It is planned to start the second batch of this programme in First week of January 2017 for persons with hearing impairment. The batch will permit a maximum of 20 candidates with hearing impairment.
If any candidates are interested to join this course, please get in touch with the following persons:
Contact Person : Mr. Shankar Subbaiah
Email : info-job@jobability.org;
Mobile: 9840097237 / RKMVU-FDMSE, Coimbatore 7502732223
Website: http://www.jobability.org/content/rkmvu-and-lcd-announce-the-next-batch-of-certificate-course