The Madras High Court has quashed a Medical Council of India (MCI) notification and a rule in a prospectus providing reservation only to lower limbs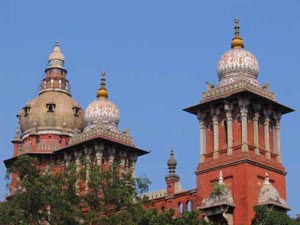 locomotor disabled persons for admission to MBBS course.
In his order disposing of a writ petition from an MBBS candidate, Justice D. Hariparanthaman said that the classification of the lower limbs locomotor disabled persons into two categories violated the Disabilities Act. It frustrated the reservation provided under Section 39 of the Act.
The Judge directed the MCI to include the other categories of disabled persons too, more particularly persons having disabilities above 40 per cent as per section 2 (t) of the Disabilities Act. He directed the authorities to provide a seat for the petitioner in the MBBS course for 2010-11.
P. Divya, a physically challenged person, filed the petition seeking to quash the MCI notification dated March 25, 2009 and the prescribed rule in the prospectus for MBBS/BDS 2011-12 that persons suffering from locomotor disability in lower limbs from 40 to 70 per cent alone were entitled to reservation for admission in MBBS as per the three per cent reservation under Section 39 of the Persons with Disabilities (Equal Opportunities, Protection of Rights and Full Participation) Act.
The petitioner applied to the Selection Committee, DME, Kilpauk, for MBBS admission under the special category (Orthopaedically Physically Disabled.) She was called for counselling on June 30.
She was denied admission under the special category on the ground that she did not suffer locomotor disability in lower limbs, according to the committee.
She produced a disability certificate issued by the Regional Medical Board, GH, Chennai, according to which she suffered locomotor lower limbs disability between 40 to 50 per cent, while the upper limbs were normal. The medical board said she fulfilled the medical standards to undergo the course; but the medical certificate was not acceptable to the committee. Hence, the present petition through counsel R. Prabakaran.
Mr. Justice Hariparanthaman said that the Supreme Court had held in a judgment that the MCI should comply with Section 39 of the Disabilities Act. The Act had laid down that the government should reserve not less than three per cent seats for persons with disabilities in the case of educational institutions.
Citing court decisions, he said the impugned notification was bad and illegal.
Source : http://www.thehindu.com/todays-paper/tp-national/article2507713.ece