11th State-Level Convention on the Rights / Social Security of Women with Disabilities
Date: Saturday 30 April 2011, Chennai.
Time: 9.00 a.m. to 5.00 p.m.
Venue : World University Service Centre, No.8, Mayor V.R. Ramanathan Salai, Chetpet, Chennai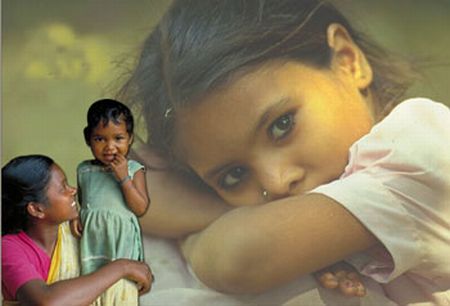 TAMIL NADU HANDICAPPED FEDERATION CHARITABLE TRUST (TNHFCT) is a registered federation run by the disabled persons for the disabled. It integrates 97 Disabled welfare associations across 29 districts in Tamil Nadu. It has nearly 1,60,000 disabled persons as its members. Tamilnadu State consists of about 22 lakhs disabled persons of these about 10 lakh is of women population. These peoples are disabled by birth or become disabled due to other reasons.
In rural areas, the literacy rate among the disabled girls is the lowest. Majority of these girls are deprived of basic schooling and most of them are school drop outs. It is fact that these girls as they grown up from the unemployed society. Getting into a wed lock is a major problem for the disabled girls and even if they get married most of the disabled women are deserted with children by their husbands. Men who marry the disabled women most of them go for second marriage and these women are left uncared. It is true many of the disabled women just exists in the remote villages without a dignified life. The problems and challenges confronting these rural disabled women are addressed by TNHFCT with the help of State Government, NGOs, CSRs, Well Wishers and kind hearted persons. 500 disabled women from various districts of Tamil Nadu would participate in the program.
It is no exaggeration; we owe a great deal of gratitude, reason behind for our success and development. As you are aware women with disability's plight in the present scenario still continuous to be very poor. As stake holders of disable women rights movement we have tremendous responsibility in the development of the afore said. In this juncture, with the eve of International Women's Day we have proposed to conduct a convention programme for women with disabilities.
The Convention Chief Guests are : Dr.Sujata Mohan, Director, Rajan Eye Care, Dr.Aswarya Rao, Medical Officer ART Department TANSAC, Mrs.Lathapandiyarajan, Managing Director, MAFOI, Advocate Ms.Ajita, Mrs.Premalatha Kanikannan, Seven Hills polytechnic, Mrs.Sargunapandian, Chair person State Commission for Women, Geetha bhavan Magila Mandal President. Mrs.Sarojini varathapan, President,Women Indian Association, etc.,
Some of the needs to be addressed in Disabled women's Convention
* Public education and awareness programmes to promote positive perceptions on the potential of disabled women in society
* Career-oriented education for disabled women
* The right to control their own fertility
* Legislative provisions to promote and protect the human rights of disabled women
* Accessible, well-equipped resource centres and clinics that will provide information on issues affecting disabled women
* Provisions in the social security system that will deal specifically with the needs of disabled women, especially young disabled mothers
* Development of specific measures to redress the social and economic exploitation of disabled women in rural areas and informal settlements.
We request you to sponsor in this programme on 30 April 2011 at World University Service Centre, No.8, Mayor V.R.Ramanathan Salai, Chetpet, Chennai.
Contact :
TAMILNADU HANDICAPPED FEDERATION CHARITABLE TRUST,
NO:21AA, LAKE VIEW ROAD, KOTTUR, CHENNAI-85.
PH:044-32927664,044-32956759
FAX:044-24405584. CELL: 9444115936, 9382837195
E-MAIL :tnhandicappedtrust@yahoo.co.in
WEB SITE : www.tnhfctrust.in