Public lecture on on – Emerging trends in mental health activism, disability and development: A critical perspective By Bhargavi Davar
Date: 19th January, Thursday 2017.
Venue : Anveshi Research Centre for Women's Studies , Maulana Azad National Urdu University, Hyderabad – 500 032. Telangana., India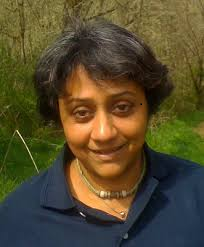 Dr Bhargavi Davar, a distinguished thinker, activist and founder of Bapu Trust will deliver a lecture on emerging trends in mental health activism, disability and development.
She will bring her critical perspective and acumen to survey the current state of the field and share her insights regarding the issues in mental health that confront us today. Bhargavi will elaborate her views on how we need to reformulate our questions about mental health in critical theory, aligning theory with practice (or practices).
Further, she will describe recent international developments that align mental health activism and disability politics, leading to a paradigm shift and provoking a need for a change of articulation in the mental health problematic. People who have been diagnosed "mentally ill" in different parts of the world have made new alliances and recalculated the possibilities of having a new identity, as persons with disability, thus making a bid to bypass the madness narrative.
In Bapu Trust advocacy this bypass of discourse has helped in political movement building. To get a seat in the disability sector has been a difficult process, but within that movement, alliances have been built by sharing experiences of identity and marginalization.
So if the concept of madness energized a politically assertive identity assumed to subvert the dominant medical construction of the mentally ill, the person with disability was equally an opportunistic mantle worn to bypass an entire medical discourse spanning the gap between madness and mental disorder.
All are welcome!

Do look out for other similar public events in Anveshi during the coming months regarding contemporary trends in the politics of health and disability in India and around the world.
Contact Details