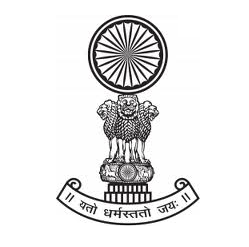 IN THE SUPREME COURT OF INDIA, CIVIL ORIGINAL JURISDICTION
I.A. NO.10 OF 2015 IN WRIT PETITION (CIVIL) NO.116 OF 1998
---
Justice Sunanda Bhandare Foundation Petitioner(s) Versus Union of India and Another Respondent(s)
---
Para 23 : We have referred to certain provisions only to highlight that the 2016 Act has been enacted and it has many salient features. As we find, more rights have been conferred on the disabled persons and more categories have been added. That apart, access to justice, free education, role of local authorities, National fund and the State fund for persons with disabilities have been created. The 2016 Act is noticeably a sea change in the perception and requires a march forward look with regard to the persons with
disabilities and the role of the States, local authorities, educational institutions and the companies. The statute operates in a broad spectrum and the stress is laid to protect the rights and provide punishment for their violation.

Para 24. Regard being had to the change in core aspects, we think it apposite to direct all the States and the Union Territories to file compliance report keeping in view the provisions of the 2016 Act within twelve weeks hence. The States and the Union Territories must realize that under the 2016 Act their responsibilities have grown and they are required to actualize the purpose of the Act, for there is an accent on many a sphere with regard to the rights of the disabilities. When the law is so concerned for the disabled persons and makes provision, it is the obligation of the law executing authorities to give effect to the same in quite promptitude. The steps taken in this regard shall be concretely stated in the compliance report within the time stipulated. When we are directing the States, a duty is cast also on the States and its authorities to see that the statutory provisions that are enshrined and applicable to the cooperative societies, companies, firms, associations and establishments, institutions, are scrupulously followed. The State Governments shall take immediate steps to comply with the requirements of the 2016 Act and file the compliance report so that this Court can appreciate the progress made.
Probably in an a move to mud-fill our legislative and administrative potholes, the Hon'ble Supreme Court made another strategic move, taking a new leaf out of an old book this time. Please find the judgement below. Paras 23&24 carry the actual flavour. One of the immediate tasks for activists working in various States and Union Territories is to make their respective Governments comply with the judicial dictate.
– Annavaram