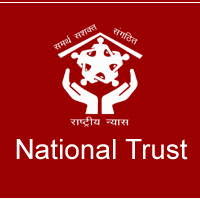 RECOMMENDATIONS
There is need for change in perspectives. All bank officials and staffs need to be sensitised on the rights of persons with disabilities. They should be given periodic trainings on the provisions pertaining to the banking operations of persons with disabilities and handling of persons with varied disabilities. Sign language interpreters and communication aids should be made available in banks along with signages and Braille notifications of all necessary information.
All bank officials should be sensitised on the rights of and provisions for persons with disabilities in utilising all services provided by the bank as well as a pro-active approach towards persons with disabilities. Accessibility measures such as ramps, railings, non-slippery flooring, accessible toilets, lowered service counters, additional wheel chairs should be mandated in all bank branches.
The RBI should come up with detailed uniform inclusive procedural guidelines about customers with disabilities. The guidelines should be bifurcated for different disability groups since each group has unique requirements and clubbing them under one will not meet requirements of all. For example, initiatives for the visually impaired may be different from those for cognitive disabilities.
All banks and financial institutions should add the word "disability" in their standard non-discrimination clause where it is mentioned that services will be offered to all without any discrimination based on caste/religion/gender etc.
There should be crosschecks from the bank with the concerned individual with disabilities when a transaction occurs even if it is a small amount before the transaction is processed. It can be done through phone calls, SMS or emails etc.
Facility of banking from home, through a bank executive who comes home to facilitate transactions, should be extended to cover all persons with disabilities in rural and urban areas.
Internet banking and mobile banking shall be promoted for persons with visual, hearing, physical, intellectual, or psycho-social disabilities with a relaxation of rules in internet banking.
For issue of cheques in savings and current accounts, thumb impression should be scanned and digitised. The cheques issued for persons with disabilities should be of different colour from the usual ones to make it easily identifiable when a transaction is made by a person with disability.
RBI should incentivise banks that have more number of consumers with disabilities and conduct programmes to sensitise personnel in all banks on how to deal with Persons with disabilities in a befitting and dignified fashion.
Moreover, there are needs to ensure stricter implementations of the guidelines issued by the RBI and other regulatory agencies.
— Poonam Natarajan, Chairperson, National Trust
more details : http://www.inclusion.in/index.php/component/content/article/1031