Subhreet Kaur Ghumman
One Legged Dancer
My name is Subhreet Kaur Ghumman and I am 27 years I am also known as The One Legged Dancer.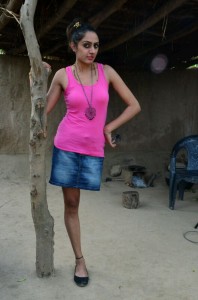 On 21st October 2009 I met with an accident and got a fractured leg. Doctor never realized that I got AV (Arteriovenous) Malformation in my leg few days after he operated. On 5th November 2009 I was again operated for the AV Malformation but during the operation there was excess bleeding due to which I slipped into partial coma and the doctors declared me dead. Then another set of doctors took over, they were able to stop the bleeding but during the procedure my sensation nerve was damaged which eventually resulted in amputating my left leg above knee and after 6 months I got my prosthetic limb.
I am fond of dancing since my childhood and my Mom did her very best in motivating me and I was back on dance floor in less than a year after my accident. I am blessed to have a brother and a sister as my best friends too; I lost my Father when I was 13 years old.
I have performed on various stage and dance shows; right now I am a one of the semi-finalist in reality show India's Got Talent – 5
Watch Shubhreet Kaur move the judges to tears on India's Got Talent.
I have done my BSC in Nursing and Cosmetology, now I am a make-up artist.
I won't pretend my life is easy, but through the love of my Mom, loved ones, and faith in God, I have overcome my adversity and my life is now filled with joy and purpose. I reside now in Punjab, India with my Mom and we both love seeing people's lives changed for the better or touched in some way. It is my hope that your life is positively impacted by my story.
Whoever you are, wherever you're from and whatever you are dealing with, I hope that you will be inspired by my story and my message.
My dream is to open up a dance school which will focus primarily on Amputees like me.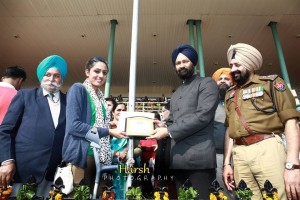 Dream big my friend and never give up. We all make mistakes, but none of us are mistakes. Embrace the positive attitudes, perspectives, principles and truths I share, and you too will overcome.