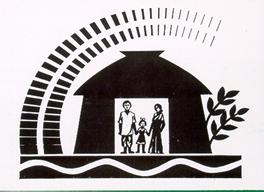 The Indira Awaas Yojana (IAY) is being implemented at the national level with the objective of providing dwelling units to the people below poverty line. As per IAY guidelines, 3% of the funds allocated are to be utilized for the construction of houses for physically and mentally challenged persons.
In order to achieve the desired goals, State governments are requested time to time to instruct the implementing agencies to make special efforts to identify persons with disabilities and to ensure that the targets of earmarking for the differently abled persons are achieved.
Total numbers of dwelling units sanctioned during the year 2012-13 (as on 22-11-2012) were 22,15,637 out of which 37,274 (1.68%) houses were sanctioned in the name of differently abled persons.
Economic Advisor in the Ministry is designated as the nodal officer in the Ministry of Rural Development for the matters relating to "Persons with Disabilities Act, 1995.
Ministry of Rural Development is also represented in the National Trust for the Welfare of Persons with Autism, Cerebral Palsy, Mental Retardation and Multiple Disabilities.