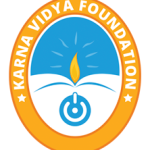 Karna Vidya Foundation (KVF) work with motto "Empowerment through Employment" for the Visually Impaired across Tamil Nadu. Through our varied vocation centric courses, so far KVF have placed thirty four candidates in IT, Banking and Telecom Industries.
Do you like to work as an English and Computer Trainer?
Do you like to be a Computer and Employability Trainer?
Vacancies available at Karna Vidya Foundation (KVF)
Positions: 3
Locations: Chennai and Srivilliputhur,
Send your resume to kvtc.chennai@gmail.com
Contact: 9361666006 and 9840018012
About KVF :
In India, opportunities and accessibility for the visually challenged needs a lot of improvement. This reality and a deep desire among RCMCians to do their bit for a section of the visually challenged society, who was looking for support in whatever form to enable them to step up and take their rightful place in this world, was the seed that led to the launch of "Karna Vidya".
Address
Karna Vidya Foundation
Ground floor- RR Towers III,
Thiru-Vi-Ka Industrial Estate,
Guindy, Chennai – 600 032.