Justice and the rights of homeless persons with psychosocial needs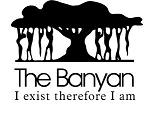 There is a need to better understand these models, what they mean to clients accessing them and how person centered and need based approaches to care may help to build appropriate, collaborative and robust responses to address distress. These innovations need to be shared, discussed and adapted across similar sociopolitical contexts through joint research, implementation and capacity building. With these objectives in mind, The Banyan and BALM, in collaboration with the Tata Institute of Social Sciences (TISS) and New York University's McSilver Poverty Institute have organized this international conference, with a focus on the 'Global South'.
launch at this conference:
1. The Global South Initiative (GSI) on mental health and social vulnerabilities, anchored by The Banyan, that aims to bring together practitioners working in the field of mental health, deprivation, poverty etc, from low resource settings to share best practices and challenges.
2. The India Homelessness Resource Network, anchored by the Centre for Policy Research, similar to the GSI in philosophy, with a deeper focus on homelessness and associated problems.
Like to invite researchers, practitioners, users, carers and academicians from different cultural backgrounds to share their experiences in the context of homelessness and mental illness; explore challenges involved in executing interventions, state responses and policies, and most importantly address concerns around dignity of care and ethical dilemmas surrounding involuntary commitment of persons with mental health issues.
Discussions on
Demonstrating the efficacy of pathbreaking innovations
Culture of compassion and dignity
Ethical and pragmatic dilemmas of psychiatric treatment
Promoting social Inclusion
Spotlight on
Housing First, United States
Home Again, India
Launching
The India Homelessness Resource Network
Global South Initiative for Social Action in Mental Health
Venue :
IIT Madras Research Park
,
1, Kanagam Road, Kanagam, Tharamani, Chennai – 600113

Tamil Nadu

,

India



Date:
Every Saturday
Starts: 1st September, 2016
Ends: 3rd September, 2016
For Registrations Please Contact
Mrinalini Ravi ( Conference Coordinator)
Email: mrinalini@thebanyan.org | conference2016@thebanyan.org
Contact Details
The Banyan Adaikalam
Since 1993 The Banyan has been an integral part of the chain of care for people with mental illness in Chennai. The projects have changed the lives of over 5,000 people by providing services to support them in reaching their definition of recovery
Address
6th Main Road, Mugappair Eri Scheme, Mugappair west
Chennai
Tamil Nadu
600037.
India
Phone : 26530504, 26530599