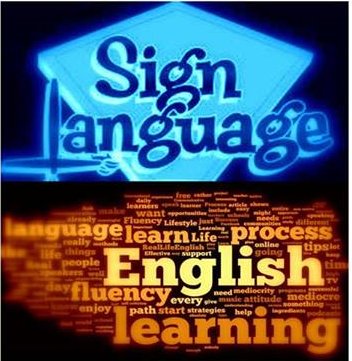 Course: Learning English through Sign Language
Course Duration : 6 months
Sessions : Saturdays Only – 10.30am to 4.00pm
Date of commencement : August 2, 2014
Maximum Batch size : 10 Students
Location : Mumbai Only
Qualification : Minimum Qualification SSC Passed
First Come First Serve. So Register Fast.
Section : Based on written exam ( test date : at the time of registration:  Venue : v-shesh Chembur Office   )
Fee : No Exam Fee
Course Fee : Will be announced after registration and exam procedure.
Registration timing: Monday to Friday, 10.00 am to 5.00pm
Office Address:
v-shes, Grd. Flr., Dr. Babasaheb Ambedkar College, Opp. Chembur Rly Station., Chembur West, Mumbai.
Phone(SMS only): 9167111387 – v-shes Office
Phone(Call) : 9167111397 – Mr. Sunil Bankar )