The Limmex Emergency Watch is worn on the body. Thus, the user can call for assistance anytime and anywhere. At the push of a button the watch calls up to 10 contacts in sequence until someone answers and arranges assistance.
The user can choose which telephone numbers are saved: friends, family members and/or an emergency call center.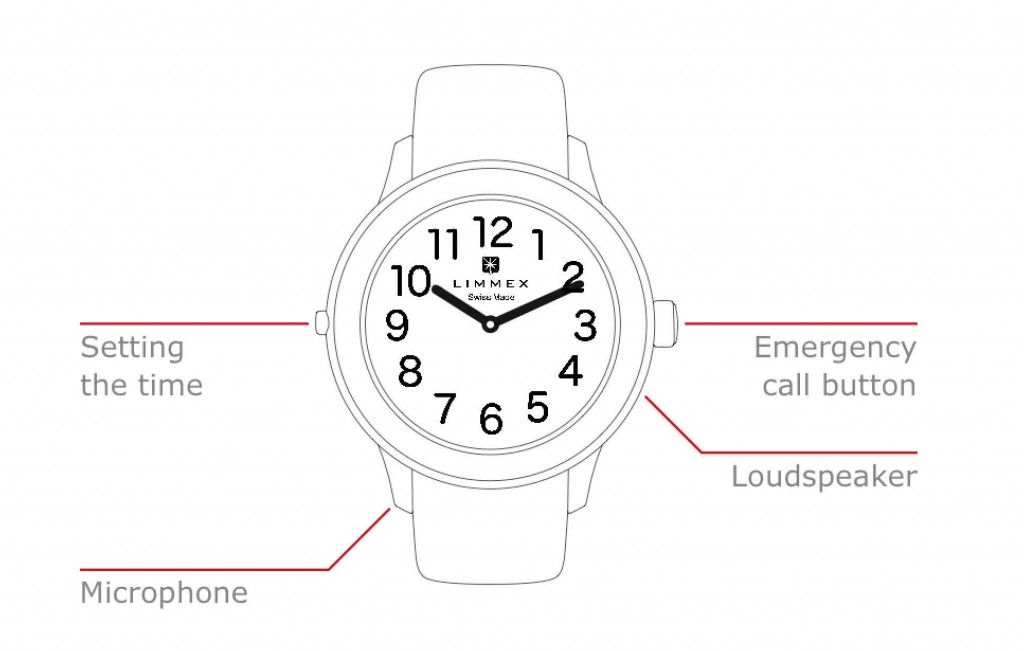 The Limmex watch utilizes 2-way cellular voice communications and will call a family member, a care giver or an emergency monitoring center with the push of a single button.
A GPS enabled addition to the product line is scheduled for the 2nd Quarter or 2014.  This device appeals to a younger demographic, as many persons with disabilities often shun a traditional looking devices for fear of looking old.
This standard sized watch incorporates 2-Way Cellular Communications, AGPS for Localization and comes in styles for both men and women.
The Limmex Swiss Emergency Watch has established itself in a short space of time in various fields as a solution for personal safety, e.g. for security services, athletes, children, persons with disabilities and older people.
The Emergency Watch was developed in Switzerland and is produced in the heart of the Swiss watch industry.
ref : globalaccessibilitynews