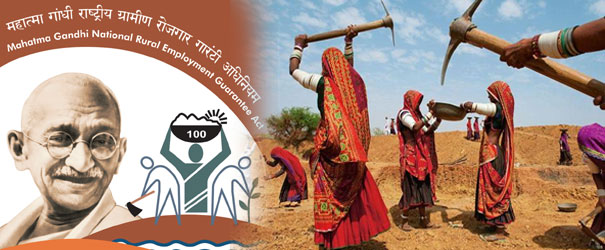 The disabled or differently-abled persons defined under the Persons with Disabilities (Equal Opportunities, Protection of Rights and Full Participation) Act, 1995 (1 of 1996) as persons with disabilities, the severity of which is 40% and above are considered as special category of vulnerable persons for the purposes of MGNREGA. The disabled persons as defined in the National Trust for Welfare of Persons with Autism Cerebral Palsy, Mental Retardation and Multiple Disabilities Act, 1999 (44 of 1999) are also to be considered as disabled for the purpose of inclusion in MGNREGA.
According to the operational guidelines of the Act, State Governments have to identify specific works, which can be done by the disabled and vulnerable persons. In a village, different categories of persons with disabilities are to be organized to come together as a fixed group to accomplish the works proposed for them under the Scheme, in a way that makes it possible for them to exercise their choice. The efforts are made to ensure that the special category persons are given work close to their place of residence so that they need not travel long distances for MGNREGA works.
The differently abled persons are to be given preference for appointment as mates for MGNREGA works and as workers for providing
drinking water, to manage crèches etc. at the work sites. They are paid wages equal to other persons employed in MGNREGA works.
The Guidelines of the Act stipulates that the persons with disabilities, at work-sites, shall be called by their own names alone and their name as well as their surnames shall be properly registered in the job cards. It seeks to ensure a stigma free environment at the work place so that the workers with disabilities are not ill treated/looked down upon or face any form of
discrimination (using abusive language, calling them with their disability name, use of denigrating language, insulting them or hurting their feelings in any form). During 2012-13 (up to December, 2012) 3,16,692 persons with disabilities were covered under MGNREGA.
ref : http://www.rural.nic.in/