Autism spectrum Disorder is a neuro-developmental disorder that affects nearly 1 out of 150 children in India and in US it is 1 out of 100 children. DSM V characterizes the disorder as failure to interact socially, repetitive behavior and failure to establish eye-contact with another person and refusal to participate in Group Play.

Since 2006 I have been working with children with ASD in India and in several countries to facilitate communication , improve eye contact and increase the attention span of children with ASD.
Mask unmasks Autism Spectrum Disorder – I used theatre technique of the Mask. Mask has been a theatre tool in ancient Indian theatre, Greek theatre and in some European cultures too. Even in modern western theatre mask is used. Very significant use of the mask is seen in Therukoothu, Kathakali, yakshghana and in some ritualistic theatre forms like Ram Leela.
This is Kathakali theatre mask which helps the actor to project and also helps the actor not to identify with any personal emotion but with the emotion of the role he plays.
My research and workshops over these 7 years have proved effective with more than hundreds of children and persons whom I have trained have also used the Mask technique in several cultures and found it effective. Hence the project Mask Unmasks Autism is presented so that it may reach many more children in Northern India.
Masks have been used in many therapeutic settings by Drama Therapists like Sue Jennings and Phil Jones and I have also used it at MS Chellamuthu Mental health Institute Madurai with 12 patients of Schizophrenia. But so far research shows that I am the first one to use Mask effectively with children with ASD.

The use of the mask reduces peripheral vision and helps the child to focus. The mask brings the child in direct contact with the care giver or the parent. Eye-contact develops in nearly 6 out of ten children. Eye –contact is fundamental for communication. I would like to submit some videos. Here are some pictures: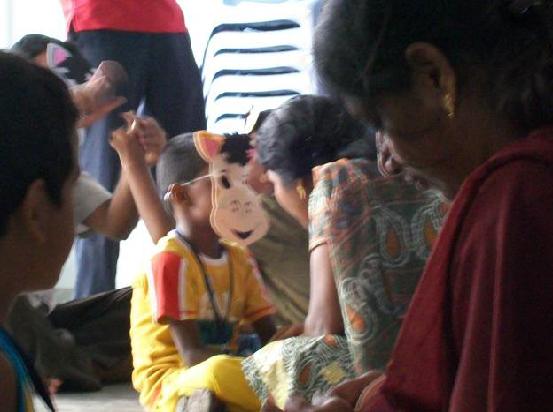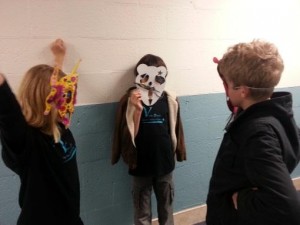 Masks have also improved the confidence of children and they have started interacting with other children comfortably because their face is hidden. They feel secure with the mask.
Masks used are very colorful and often depict what the children love, animals, superman and other interesting characters. The masks are not forced on them. Masks are displayed on the floor and children start picking what they like .

Mask engages them in creative play and group play. While playing in a group eye contact improves and their attention span also increases. In more than one case with the use of the mask and facial mask attention span has increased from 10 seconds to 180 seconds. This has been demonstrated in India, US , Dubai and Jordan.
| | 1 | 2 | 3 | 4 | 5 | |
| --- | --- | --- | --- | --- | --- | --- |
| Eye Contact (time in seconds) | 2-3 | 2-5 | 3-6 | 5-8 | 6-8 | |
| Attention to Task (% time fully engaged) | 20% | 25% | 35% | 50% | 55% | |
| On Topic Conversation (# exchanges) | 2 | 4 | 5 | 5 | 6 | |
| Appropriate body language | no | yes | yes | yes | yes | |
| Reciprocal turn taking (#exchanges) | 1 | 3 | 3 | 4 | 5 | |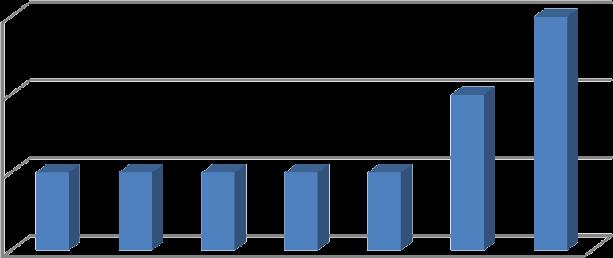 This graph shows a child's improvement in attention span over a period of one week from 10 seconds to 180 seconds
DSCN1923
Mask work at Genesis Dubai: Mask improves attention span and eye contact and facilitates communication.Dubai. Jan.16.2013
This video will show you working with a young boy in Dubai and the eye-contact and communication improved in the course of a three day workshop.

Some children who had sensory issues ( particularly tactile issues) refused the mask and hence I had to resort to the facial mask, using non-allergic cremes and today I use natural products like
Papaya pulp, carrot pulp, yogurt mixed with basin powder and facial mask I found not only improved the eye contact ; it also improved the bonding between the parent and the child. A lot of attention, focusing and bonding developed between the child and the parent during facial mask.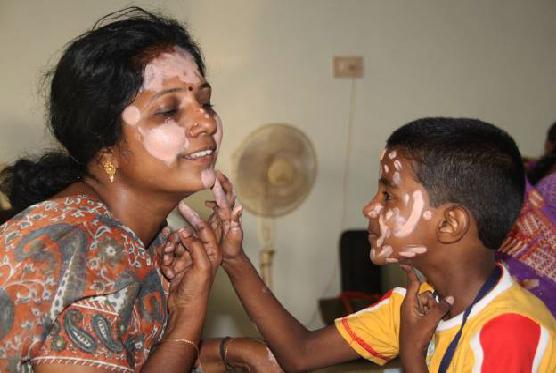 There are many videos demonstrating the use of the mask and the facial mask : mostly taken during my workshops in India and in many foreign countries.
The core of the project is to facilitate communication and social interaction through the use of Mask.
The Hindu Coimbatore had a write up and several articles have been published on my work with the children .
I consider this project highly innovative , socially relevant and would be of immense use to schools, homes of children with ASD in India. It is an interdisciplinary project : Theatre/ Disability studies and Mental Health.
– Dr. Parasuram Ramamoorthi
For Further Details
Dr.Parasuram Ramamoorthi
Chairman
Velvi offers training programme in arts/theatre/music and dance for people in autism spectrum disorder. The workshops Drama for Autism are conducted throughout the world and recently at the Autism society of America's annual conference at Chicago.
#10, Ashok Nagar Third Street, Kochadai,
Madurai

,

Tamil Nadu
–
625016
|
India
Email:
ram@velvi.org
Phone:
+91 452 2384479 +91 9489873751 +91 9655573751
Website:
http://www.velvi.org/
My Reference
Jennings, Sue. Dramatherapy Theory and Practice for teachers and clinicians.Vol.2. London: Routledge. 1992
Jones, Phil. Drama as Therapy: Theatre as Living. London: Routledge.1996
University of Rostock Germany 2006
University of Michigan Ann Arbor 2007
Marshalls University West Virginia. 2008
Bell University Indiana. 2008
Autism Society of America. Chicago .2009
University of Reading. England. 2008
State University of California at Chico. 2010
Littlekinder Daegu Korea November 2010
Art for Autism festival at Madurai 2009
Art for Autism festival Madurai 2010
Art for Autism Festival Madurai 2011
Pallavanjali Art for All Festival April 2011
Drama for Autism Wilmar Minnesota may 2011
Global Autism convention Bangalore May 2011
Freedom in Elements Autism Camp Chico, Ca August 2011
Evolve Festival at Mumbai Jan.2012
Parents/teachers at Chennai SFS Meeting . Jan 2012
Workshop for Parents and Teachers at NIEPMD Chennai March 2012
PORDAC Delhi workshop for Parents and Teachers April 2012
Shenanigans workshop for Professionals Atlanta July 2012
Drama for Autism Festival workshops Jan.2013 at Chennai
Drama for Autism workshops for World Autism awareness at Coimbatore Apri.2013
Drama for Autism workshops At Riga Latvia July 2013
Key note address at IDEA Congress at Paris July 2013
Drama for Autism workshop at TAARANA Kulalumpur Malaysia November 2013
Drama and Social skills workshop at KINDD South Korea 11-18 November 2013