Advt. No: S&P/03/2017
The applications completed in all respects should reach
Manager (HRD),
Recruitment Cell, HRD Department, S&P Complex,
National Aluminium Company Limited, NALCONAGAR, Angul-759145, Odisha.
by speed/ registered post. Last date of receiving application is 03/06/2017. NALCO will not be responsible for postal delay or loss/ non-delivery thereof. No correspondence in this regard will be entertained. NALCO will also not take responsibility to connect any certificate/ remittance sent separately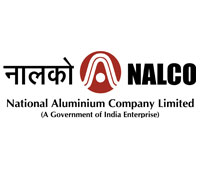 To achieve its vision to be a reputed global Company in the metals and energy sector, NALCO at Smelter & Power Complex, Angul is looking for committed, promising and result oriented candidates in the following discipline & position;
Abbreviations: VH-Visually Impaired, OH-Orthopedically Impaired HH-Hearing Impaired. PWD: Persons with
Disability.
Download
Laboratory Assistant Gr.III (T0 grade ) – 04 Vacancy
(PWD SC – 01, PWD ST – 02, PWD OBC HH & OH – 01 )
Salary : Rs 11700-3%-27500/-
Qualification & experiences: Candidates should have passed B.Sc (Hons.) in Chemistry with one year of relevant service experience in reputed Chemical/Metallurgical Industries
Junior Accountant Gr.II (S-0 grade) – 01 Vacancy
PWD ST – 01 HH & OH
Salary : Rs 14600-3%-36500/-
Qualification & experiences: Candidates should be a Graduate with Intermediate ICWA/ICAI pass certificate having one year relevant service experience. Candidates having adequate exposure to Computer will be preferred
Laboratory Technician GrIII (Pathology) (P0 grade) – 01 Vacancy
PWD ST – 01 HH & OH
Salary : Rs 1 11700-3%-27500/-/li>
Qualification & experiences: atric/ Higher Secondary / 10+2 in Science with Diploma of minimum two years duration in Laboratory Technician from a Govt college/ recognized Institution with one year of relevant post qualification service experience in a Govt.

Hospital, PSU or a reputed Private Hospital. He/ She is required to perform all routine works in clinical laboratory such as Hematology, Clinical Pathology, Histopathology, Cytology, Microbiology, Biochemistry, Blood Bank works, draw blood for investigations etc, prepare necessary slides and should have proper knowledge for storage of the specimens and tissues
Important Check list of Enclosed documents:
PROOF OF AGE
DISABILITY CERTIFICATE
CASTE CERTIFICATE
ALL TESTIMONIALS OF EDUCATIONAL QUALIFICATIONS (SELF ATTESTED
EXPERIENCE CERTIFICATES
VALID EMPLOYMENT EXCHANGE CERTIFICATE
3 SETS OF PASSPORT SIZED PHOTOGRAPHS
NOC/ FORWARDING LETTER