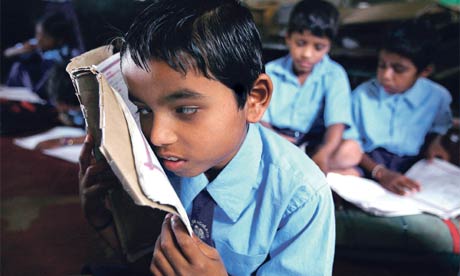 The National Federation of the Blind came into existence in the year 1970 with the philosophy "Let the Blind Lead the Blind". The objectives for which the Federation has been established include; to strive for equality of opportunity for the Blind in the field of Education, Training and Employment etc. The Federation is serving the blind community through its various Welfare programmes run by 51 branches and units through out the Country. It has strong membership of about 1, 00,000 and it is affiliated to World Blind Union.
Counselling Service
Visual Impairment, Blindness, sight loss, and partial sight are all used as a description of vision, which is considered less than "normal" and is not correctable by treatment or glasses. However every person's perception of what blindness means is unique and depends upon their life experiences, and how they perceive sight loss. This could be in terms of medical understandings which see blindness as a physical disability and place emphasis on diagnosis and treatment, or it could be that they consider their different vision as being normal but feel disabled by society's attitudes and inaccessible facilities, information, and opportunity.
Placement Service
With the help of its five Placement Officers the federation has been running this project for seeking suitable employment for the blind. Under this project the federation has succeeded in getting over five thousand blind placed on various jobs throughout the country since its inception.
Self Employment
The federation has been helping those blind persons in getting them allotted PCO/STD booths as well as tehbazari shops who are unable to seek suitable employment. Apart from this, the federation also seeks reservation in various other self employment schemes announced by the Govt. from time to time for disabled and blind persons.
Mobility service
The federation has been running this project for the last 25 years with the help of its trained Mobility Instructors. Under this project the Mobility Instructors impart mobility training to the blind students in blind schools in their daily skills.
National Federation of the Blind
Tamil Nadu Branch
No. 32, Annadurai Street
Anakaputhur, Chennai-600070
Tamil Nadu
(Prof. M. Sagadevan)