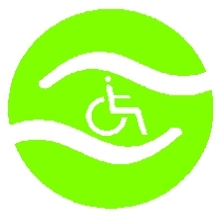 Purpose : A term loan granted to Indian Nationals for pursuing higher education in India or abroad where admission has been secured.
Eligibility : Any Indian Citizen with 40% or more disability.
Type of Loan – Term Loan
Eligible Courses
All courses having employment prospects are eligible.
Graduation courses/ Post graduation courses/ Professional courses
Other courses approved by UGC/Government/AICTE etc.
Expenses considered for loan
Fees payable to college/school/hostel
Examination/Library/Laboratory fees
Purchase of Books/Equipment/Instruments/Uniforms
Caution Deposit/Building Fund/Refundable Deposit (maximum 10% tution fees for the entire course)
Travel Expenses/Passage money for studies abroad
Purchase of computers considered necessary for completion of course
Cost of a Two-wheeler upto Rs. 50,000/-
Any other expenses required to complete the course like study tours, project work, Assistive devices etc.
Amount of Loan:
Need based finance subject to the repaying capacity of the parents/students with the following ceilings
| | | |
| --- | --- | --- |
| i) Studies in India | – | Maximum Rs. 10.00 lacs |
| ii) Studies Abroad | – | Maximum Rs. 20.00 lacs |
Promoter's Contribution –
| | | |
| --- | --- | --- |
| i) Upto Rs. 4.0 lakh | – | Nil |
| ii) Above Rs. 4.0 lakh for courses in India | – | 5% |
| iii) Above Rs. 4.0 lakh for Courses abroad. | – | 15% |
Rate of Interest – 4% p.a.
A rebate of 0.5% on interest to women beneficiaries.
Repayment of Loan –
i) The loan to be repaid within 7 years after commencement of repayment.
ii) The repayment as per repayment schedule would commence one year after completion of course or 6 months after securing a job, whichever is earlier.
iii) Interest on term loan would be charged from the date of disbursement of loan from NHFDC (grace period as per lending policy is permissible).
iv) In the case of loan extended/to be extended by the Corporation under the scheme, simple interest shall be charged on the loan amount at the prescribed/applicable rate during the moratorium period and that the unpaid interests, if any, shall be compounded and charged at the commencement of repayment of loan at par with term loan.
The manner of charging interest as specified above shall also be made applicable to loans already sanctioned/released under the scheme notwithstanding anything to the contrary contained in the sanction letter or the scheme as the case may be.
v) The beneficiary will submit the copy of marks-sheet after every term/semester to the SCA for further submission to NHFDC.
Procedure for Obtaining Loan –
Application in the prescribed format to be submitted to the State Channelising Agency for sanction of loan as per the lending policy of National Handicapped Finance and Development Corporation.
Suggested Processing Fees
No processing fee/ upfront charges
Deposit of Rs. 5000/- for education loan for studies abroad which will be adjusted in the margin money
Minimum Security Suggested for SCA
 Amount

For loans upto Rs. 10.00 lacs for Studies in India and upto Rs. 20.00 lacs for studies abroad

 Upto Rs. 4 lacs
  No Security
 Above Rs. 4 lacs

to Rs. 7.50 lacs

Collateral security in the form of suitable third party guarantee. The SCA may, at its discretion, in exceptional cases, waive third party guarantee if satisfied with the net-worth/means of parent/s who would be executing the documents as "joint borrower".

 Above Rs. 7.50

lacs.

Tangible collateral security of suitable value, along with the assignment of future income of the student for payment of installments.
All loans should be secured by parent(s)/guardian of the student borrower. In case of married person, co-obligator can be spouse or the parent(s)/ parents-in-law
For further details, please contact the State Channelising Agencies of your State Click Here
Or
National Handicapped Finance and Development Corporation
(Ministry of Social Justice & Empowerment)
Red Cross Bhawan, Sector-12, Faridabad – 121 007
Ph: (0129)  2287512, 2287513, 2226910
TeleFax : (0129) – 2284371
E-mail : nhfdc97@gmail.com

Download PDF: Loan Application for Education
(pdf, 464 kB)