A Disability Health Insurance Scheme for the welfare of Persons with Autism, Cerebral Palsy, Mental Retardation and Multiple Disabilities.
Objective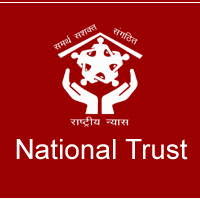 In order to enable and empower persons with disability to live as independently and as fully as possible, health services and their access to persons with disabilities assume a very significant role. In this context, the health insurance facility becomes important but presently such products are not easily available for persons with disabilities. In such a situation, a health insurance scheme "Niramaya" is conceived with the following objectives.
To provide affordable Health Insurance to persons with Autism, Cerebral Palsy, Mental Retardation & Multiple Disabilities.
To encourage health services seeking behaviour among persons with disability.
To improve the general health condition & quality of life of persons with disability
Scheme & its coverage
The scheme envisages to deliver comprehensive cover which will
Have a single premium across age band
Provide same coverage irrespective of the type of disability covered under the National Trust Act.
Insurance cover upto Rs.1.0 lakh.
All persons with disabilities will be eligible and included and there will be no 'selection'.
The scheme further envisages that there shall be
No exclusion of Pre-existing condition
Same cover as that for other persons
Services ranging from regular Medical Checkup to Hospitalization, Therapy to Corrective Surgery, Transportation.
Conditions requiring repetitive medical intervention as an in-patient.
Pre & Post hospitalization expenses, subject to limits.
No pre-insurance medical tests.
Reimbursement of claims in case of OPD services and treatment through non-empanelled hospitals.Treatment can be taken from any hospital from any where.
Cashless hospitalization (Suspended at Present).
The details of services with financial limits are as given in Annexure – 'A'.
The scheme will be available in the entire country except J&K.
Enrolment of Beneficiaries

Any eligible person can apply for enrolment under the Scheme in the prescribed format enclosed at Annexure – B and submit it to the nearest organization registered with the National Trust or to any other agencies specially entrusted in this regard by the National Trust. On successful enrolment and approval, health card will be issued to each beneficiary.
Enpanellment of Health Service Providers (Cashless Suspended at Present)
Under the scheme, health services will be provided by a network of hospitals, nursing homes which will be duly empanelled for the scheme.  Such service provider shall be of good quality fulfilling relevant   requirements of the scheme and in case of networked hospitals, should comply, as far as possible, with the minimum criteria as under:
Should have at least 20 in-patient medical beds in urban centers and  5 in rural centers.
Fully equipped and engaged in providing Medical and Surgical facilities along with Diagnostic facilities i.e. Pathological test and X-ray, E.C.G. etc for the care and treatment of injured or sick persons as  in-patient.
Fully equipped Operation Theatre of its own wherever surgical operations are carried out
Fully qualified nursing staff under its employment round the clock.
Fully qualified doctor(s) should be physically in charge round the clock.
Maintaining complete record as required on day to day basis and be able to provide necessary records of the insured patient to the Insurer or his representative as and when required.
Using ICD and OPQS codes for Drugs, Diagnosis, Surgical procedures etc.
Having sufficient experience in the specific identified field.
Premium & other charges

The insurance company shall be selected and premium shall be decided through a transparent process. The premium amount shall be paid by the National Trust in advance to the selected Insurance Company.
There will be a nominal processing fee as determined from time to time which shall be payable to the National Trust.
Stop Loss
In case of total claims exceeding the total premium amount, the Insurance Company will cover the risk up to 120% of the total premium amount i.e. the insurance company can have a stop loss at 120% of total premium amount. Similarly in case of claims falling short of total premium amount, the Insurance Company shall pay back 90% of the savings, after deducting 20% as administrative cost.
Implementation

The entire scheme may be implemented & monitored by the National Trust through a third party Nodal Agency with the active participation of the Local Level Committees (LLC). The Nodal Agency shall liaise with the Insurance Company, empanelled health service providers, LLCs, SNAP/SNAC of the National Trust, State Govt. and all the stakeholders concerned for awareness generation as well as for underwriting the risks and for the speedy settlement of claims. The Nodal Agency shall expeditiously settle all claims of reimbursement at its level and then recoup the same from the Insurance Company. The National Trust shall provide a rolling corpus in this regard. But the Nodal Agency shall bear the loss, if any, in such settlements.
Budget
It is expected to cover 1 lakh beneficiaries under the Scheme. The estimated cost of the Scheme in the first year will be as below. The same may be revised in subsequent years.
| | |
| --- | --- |
| Premium Amount + Taxes for 1 lakh beneficiaries | Rs. 111.23 lakh |
| Service Charges of Nodal Agency + Enrolment Cost + Publicity | Rs.  78.77 lakh |
| Miscellaneous, Contingency etc | Rs.  10 lakh |
| Total (per annum) | Rs. 200 lakh |
ANNEXURE-A

NIRAMAYA'-Revised Benefit Chart

(On Reimbursement Basis only) 
 Section
 Sub Section
 Detail
 Sub Limit
Over all Limit of Section 
 I
 Over all Limit of Hospitalization
 1,00,000/-
 A
 Hospitalization
 1,00,000/-
 B
 Corrective Surgeries for existing Disability including congenital disability
 50,000/-
 C
 Non- Surgical
 15,000/-
 D
 Surgery to prevent further aggravation of disability
 15,000/-
 II
Overall Limit for Out Patient Department
 10,000/-
 A
 OPD treatment including the pathology, diagnostic tests
 5,000/-
 B
 Regular Medical checkup for non-ailing disabled
 5,000/-
 C
Ongoing Therapies to reduce impact of disability, disability and disability related complications
 7,500/-
 D
 Dental Preventive Dentistry
 7,500/-
 III
 Alternative Medicine(to be considered with in limit of IPD or OPD)
 2,000/-
 IV
 Transportation costs (to be considered within limit of IPD or OPD)
 150 per visit (for 3 visit)
 450/-
 OVERALL LIMIT OF THE COVERAGE FOR A PERSON:Rs.1,00,000/-
Guidelines for Enrolment and Claim Settlement
Enrolment is being done online by all Registered Organisations. List of Registered Organisations is available in the website. Click for the list
The applicant is required to submit the duly filled in enrolment form to the registered NGO, along with the following documents :
1.  Disability certificate issued from the District Hospital or appropriate Government Authority
2.   Address Proof
3.   1  Passport size photograph of the Special Need person
4.   BPL card if having
5.   Income certificate (Latest IT return, or Income certificate from Tehsildar)
6.   Proof of payment of applicable fee (Bank receipt)
 Renewal Fee and Period
Every year before expiry of the policy, all policy holders are required to renew the policy by sending all the documents and renewal fee as mentioned above along with the enrolment form to the National Trust through the NGO registered with the National Trust.
 Coverage Period
Renewal Period  
 Bank name where renewal fee is to be deposited (any branch)
Payable to "Niramaya National Trust" at New Delhi
Renewal Fee Payable 
(i) 2nd April to 31st Marchii)  2nd October to 30th September
1st Jan to
28th Feb1st July to 31st Aug
(i) Corporation Bank
OR(ii)  State Bank of India
A/c. No.
CLSB/01/090021 (Branch Code – 2099)
A/c. No.
30396764585 (Branch Code -5943)
(i)  NIL for BPL families
(i)  Rs.250/- if family monthly income is upto Rs.15000/- pm.
(ii) Rs.500/-  if family monthly income is above Rs.15000/- pm.
Claim Form under Niramaya
All Claims for settlement under Niramaya has to be submitted to ICICI Lombard in the prescribed Claim Form alongwith relevant vouchers / bills, etc. within 30 days of treatment or discharge from hospital. The claim form can be downloaded from here. Click link
For any query regarding reimbursement of claim, kindly contact :
Toll Free Nos: 1800-209-8888, 1800-233-4505, 1800-233-1166,
email id: ihealthcare@icicilombard.com; Email id : rajat.gupta@icicilombard.com
ICICI Lombord G.I.C., ICICI Bank Tower, Plot no. 12, Financial District, Nankrani Guda, Gachibowli, Hydrabad  5000032 (AP)
OR
ICICI Lombard General Insurance Co., Narain Manzil, 3rd Floor, 23, Barakhamba Road,
New Delhi – 110 001, Tel: 011-66310698/66310690/66310600
 Guideline to settle your claim fast:
Fill the claim form properly. All the fields must be filled.
Enclose the following documents:
A)    Copy of Niramaya card or mentioned Health ID No.
B)     Attested copy of disability certificate
C)     All original prescription papers given by the doctor
D)    All original bills of Hospital/ Medicine/Doctor fee/ Therapy fee/ conveyance etc
E)     All reports in Original
Put your mobile number properly as you will be updated about the claim status.
Most Important Tip : Please update your mobile number on the website of the National Trust by clicking on link below to get updated information about NIRAMAYA on regular basis.