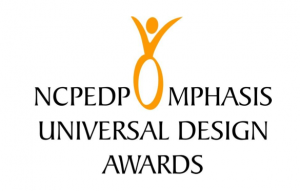 National Centre for Promotion of Employment for Disabled People (NCPEDP) is a non-profit voluntary organisation founded in 1996 working as an interface between various stakeholders – Government, Industry and Civil Society Organisations (both national and international) for the empowerment of persons with disabilities.
NCPEDP has long believed that accessibility is the bedrock of inclusion. However, it is not limited to just the physical space. It includes, among many others, transport infrastructure, information & technology, aids and appliances. Access therefore, is an issue that cuts across disabilities, sectors, abilities and age groups and forms the very basis of Empowerment! And, a concept that is intrinsic to any kind of access is "Universal Design", which means a design that is usable to the greatest extent possible by everyone, regardless of age, ability, or situation.
Thus, to recognize exemplary and innovative work towards the cause of accessibility that promotes the principles of Universal Design, NCPEDP with the support of Mphasis launched the "NCPEDP-Mphasis Universal Design Awards" in 2010.
2017 will see the eighth edition of the Awards which are given in 3 categories: Persons with Disabilities, Working Professionals, and Companies/Organisations. The Awards cover accessibility in the following fields:
1. Built Environment
2. Transport
3. Information and Communication Technology
4. Services
5. Aids and Appliances
The last date for sending nominations is Wednesday, 31st May, 2017. Please send us your nominations at secretariat.ncpedp@gmail.com.
Downloads
UDA Concept Note (81KB, DOC)
Nomination Form – Category (A and B) – 51KB,DOC
Nomination Form – Category ( C) – 57KB, DOC
UDA 2016 (2MB, PDF)
Access symbolizes the true spirit of freedom as far as persons with disabilities are concerned. These Awards are therefore given away on Thursday, 15th June, 2017, the eve of India's Independence Day.
Contact Details
Aarti Thakur
Programme Manager
National Centre for Promotion of Employment for Disabled People (NCPEDP)
E – 150, East of Kailash
New Delhi – 110 065, India
Tel.: 91-11-26221276 / 26221277 / 49122868
Fax: 91-11-26221275