Parents Association of Persons with Cerebral Palsy and Associated Disorders(PAPCP)
PAPCP's Started in 2003 by a group of like-minded, committed parents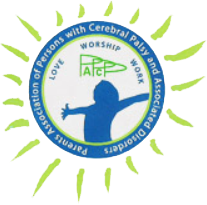 To provide hope, encouragement, support and expertise for children and parents who lead special lives after having experienced life-altering changes
To collectively harness resources, provide day-care and rehabilitation while helping each other
To provide continuing education/occupation for their children who had completed 18 years of age and school/formal education from a Special School (many of them alumni of Spastics Society of Karnataka, Bangalore) and had no other place to go.
All parents of youngsters are contributory members of PAPCP and actively engage themselves in the day-to-day activities as well as growth and development of the Centre.

Activities
Day Care Room
The 'Day Care Room' is an effort to be
A place the child would look forward to go to.
A place that a parent would consider better than home for the child.
These youngsters benefit immensely from
Interacting with peers.
Engaging in therapeutic activities.
Meeting friendly and committed caregivers.
Basking in a nurturing environment
.
Craft Room
All our youngsters are exposed to Art. It helps bring out their imagination and artistic ability; the artwork is used for making Greeting Cards and Gifts. Apart from serving as occupational therapy, it generates much needed revenue through sale of these products
We are also productively engaged in making different kinds of paper products; our small contribution to a plastic-free environment
Computer Room
We adopt a unique visual-based learning approach developed by AMBA-CEEIC for training our youngsters in Data Entry. This involves both non-computer and computer activities tailored to suit the varied ability levels of the trainees. They are trained to work in a professional atmosphere to do the following jobs:
Data Entry of client details from hand-written forms to a database
Data Entry of client details from digital images to a database
Back Office Jobs like Mail merge, printing of merged letters, enveloping and dispatch through courier/post
Residential cum Health Care Centre: (Proposed Facility)
We need to address the question "After me who?" in the minds of our parents. It is our dream to have a campus of our own and build a residential facility, complete with a health care centre. PAPCP is striving towards making this a reality.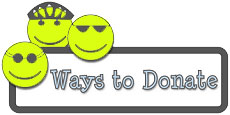 Contact Details
Mini Bal Bhavan, Jeevan Bima Nagar,
Bangalore
,
Karnataka
–
560 075
|
India
Phone:
+91 80 25201616
Email :
papcp.org@gmail.com
Website :
http://papcp.org