As you are aware, the GST Council has proposed a levy of 5% GST on all items for persons with disabilities mentioned in list 32. Besides this, GST for the following items specifically has been levied as follows:
Braille Typewriters – 5%
Braille Paper – 5%
Braille Watches – 5%
Braillers – 5%
Carriages for disabled people – motorised or not – 5%
Cars for physically disabled persons – 18%
It is shocking to know that the Council has proposed to levy tax on assistive aids and appliances which are of absolute necessity for persons with disabilities! This very move by the Government infringes the recently passed Rights of Persons with Disabilities Act 2016 that provides for equal rights, opportunities and non-discrimination! It is also to be noted that all these items were earlier exempt from VAT and Customs Duty.
In view of the above, various disability groups have been registering strong protests for the withdrawal of the proposed tax on aids, appliances and assistive devices used by persons with disabilities through representations to not just the Finance Minister (FM) at the central government level but also, to the FMs of the States as well!
Cost of Living Comparison chart : Non Persons with Disabilities vs Persons with Disabilities – Monthly Expenses

Non Persons with Disabilities
(Source : numbeo.com)

Persons with Disabilities
(Approx Value)

Transportation
14%
24%
Clothing & others
4.60%
5%
Sports & Medical
7.5%
20%
Markets
39.20%
39.20%
Utilities
4.5%
4.5%
Rent /Month
19.20%
19.20%
Restaurants
11%
9%
Assistive Devices & Tech
0%
20%
Total
100%
140.90%
Note: Chart prepared by www.enabled.in.
We were also quite hopeful that the GST Council would heed to these petitions and rollback or significantly reduce the proposed GST during their meeting on Sunday,18th June, 2017. However, this didn't happen!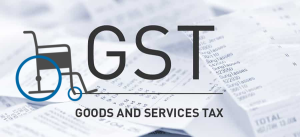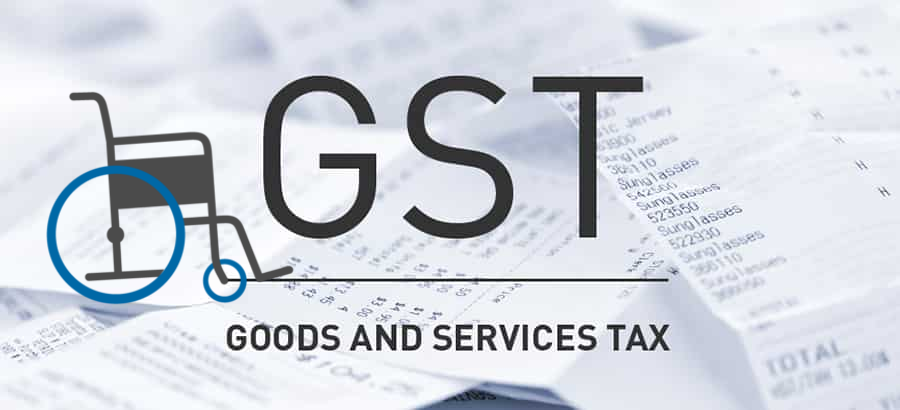 The Council deliberated on the tax rate for restaurants in five star hotels but, did not reduce (leave alone abolish) the tax on disability aids & appliances. What is even more absurd is that the Council has decided to levy a 18% tax on restaurants in five star hotels – the same as the tax fixed for Braille typewriters!
On what basis are these tax rates being fixed is beyond comprehension! But, all is not lost! The next meeting of the GST Council is scheduled for 30th June. We cannot let this opportunity slide.
We are therefore, making an urgent appeal to the entire Indian disability sector and all our well wishers and friends to join hands and flood the Prime Minister's Office and the Finance Minister's Office with urgent petitions! Please courier letters or send faxes or emails or just a Tweet and a Facebook post tagging the relevant people – PMO (@PMOIndia), Finance Minister (@arunjaitley), Ministry of Finance (@FinMinIndia), Arun Goyal, Additional Secretary, GST Council (@ArunGoyal59), DEPwD (@socialpwds), etc.
Let us together make both, the South Block and the North Block sit up and take notice. We need to go all guns blazing on this!
We look forward to your support on our campaign on 'Rollback GST for Persons with Disabilities' (#RollbackGST4PwDs)!
With best regards,
Aarti Thakur
Programme Manager
National Centre for Promotion of Employment for Disabled People (NCPEDP)
E – 150, East of Kailash
New Delhi – 110 065, India
Tel.: 91-11-26221276 / 26221277 / 49122868
Fax: 91-11-26221275