Tell to HINDU one change you think would make your school much more accessible to differently-abled students. Email school@thehindu.co.in (Subject: Differently-abled). Selected entries will be featured on the paper coming week.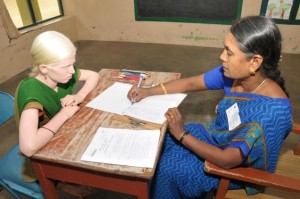 Schools in India have failed to recognise the rights of disabled students, a leading rights activist said here Wednesday.
Javed Abidi, convenor of the Disability Rights Group, said at the National Convention for Youth with Disabilities said India has not made education conducive for the disabled despite the right to education and disability movements.
Over 50 young individuals with disabilities – from institutions like the Indian Institute of Technology, Indian Institute of Management, Aligarh Muslim University and the Delhi University – discussed the difficulties they faced in their formative years at schools and colleges at the forum.
Ref : the Hindu [ in school ]