Third EYE- A learning center for Autism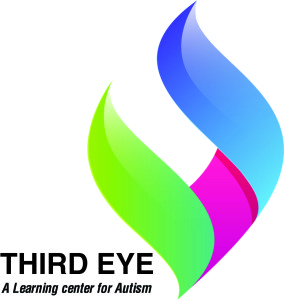 Third eye, a unit of Sharanalayam is a charitable Not For Profit Organization recognized by the government of Tamil Nadu, India.
It was started in the year 2013 with the aim of training children with developmental disabilities and to give scientific and evidence based training to integrated the child to mainstream society.
ABA therapy and Intervention are offered to Children with
Autism Spectrum Disorder
ADHD
Behavioural problem
Speech Difficulties
Developmental Delays
Third Eye was started by Mrs Saranya Rengaraj who is an American Board Certified assistant Be-havior Analyst with the Vision of Empowering and expanding the world of Children with Autism through ABA therapy. Each child is assessed based on which an intensive individual program is developed.
Each child is given 1:1 training to expand their knowledge rapidly through ABA therapy. Trainings are given in both discrete trials and naturalistic method with the main focus towards Gen-eralization which should be the final result of any training i.e the child should be able to display the behavior consistently irrespective of the place, people or time. We believe that any skill taught should be functional as well.
Parents are also give training to help their children. Parents can con-tact us directly for help as we understand what the parents will go through after the diagnosis. Third Eye is the only center in Coimbatore district to provide ABA therapy by a BCaBA. The NGO is also involved in creating many autism awareness program in and around pollachi and coimbatore.
Our Services
Assessment of current skills of the individual.
Assessment of problem behavior.
Individualized educational and Behavioral plan.
Parents training and consultation on the behavioral progress.
One student is to One therapist training.
Speech / Communication training (Successfully developed speech with all our students till date).
Early intervention.
Occupational therapy.
Social skill training.
After School training.
Pre-vocational skill training.
Workshop for parents and professionals.
Third EYE Gallery
Address :
221/2A1, Singarampalayam pirivu, Kovai main road, Kinathukadavu, Pollachi
,
Coimbatore
,
Tamil Nadu
–
642109
.
India
.
Tel : 91 9442574204 / 9842254204
Email : thirdeye.aba@gmail.com