Call for Papers : International conference on Inclusive Education
Date: 22nd January, 2018 – 24th January, 2018.
Venue : Library Conference Hall , Tata Institute of Social Sciences, V.N. Purav Marg, Deonar, Mumbai – 400088 Maharashtra., India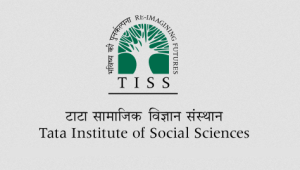 To get an opportunity to share and disseminate ideas, research findings, academic, field level experiences on Inclusive Education, evidence bases practces and innovation in inclusive education from India.
Objectives of conference
To Share and promote innovative and best practices in inclusive schools.
To share the idea of training for Inclusive educators by adopting Universal Design Learning
To raise awareness of Inclusive Education among stake holders, policy makers and the general public as an inclusive approach to education.
To share knowledge and practices of Quality Indicator.
Call for Papers
There is a CALL FOR PAPERS from experts engaged in education of children with disabilities in an inclusive setting. The papers should be based on actual practices for improving curriculum access to meet the diverse learning needs of Children with disabilities. Themes are
Policy on Inclusive Education
Role of School Management Committee
Inclusive Curriculum
Class Room Management and Practice
school environment
Examination, Assessment and evaluation
Voices of children with disabilities and their parents regarding inclusive education
ICT, Assistive Technology and Assistive Devices for facilitating curriculum transactions
Infrastructure
Universal Design Learning
Children will also be invited to the conference for sharing their experiences studying in inclusive settings.
Who can participate
Special Educators, Therapists, Rehabilitation Social Workers, Psychologists, Doctors, Regular Teachers, Parents And Others Interested In Education Of Children With Disabilities In Inclusive Settings etc.
Instructions
Submission of abstracts with key words (300 words): 30 November 2017
Communication Email id: ncie2018@gmail.com
Notification :10 October 2017
Submission of full paper and Power Point Presentation : 2 Jan 2018
Paper should be focused and will be distributed. 10 minute will be for PPT presentation
Conference Date: 22 to 24 January 2018
For any query and registration you can contact at ncie2018@gmail.com or +91 9899472065
Contact Details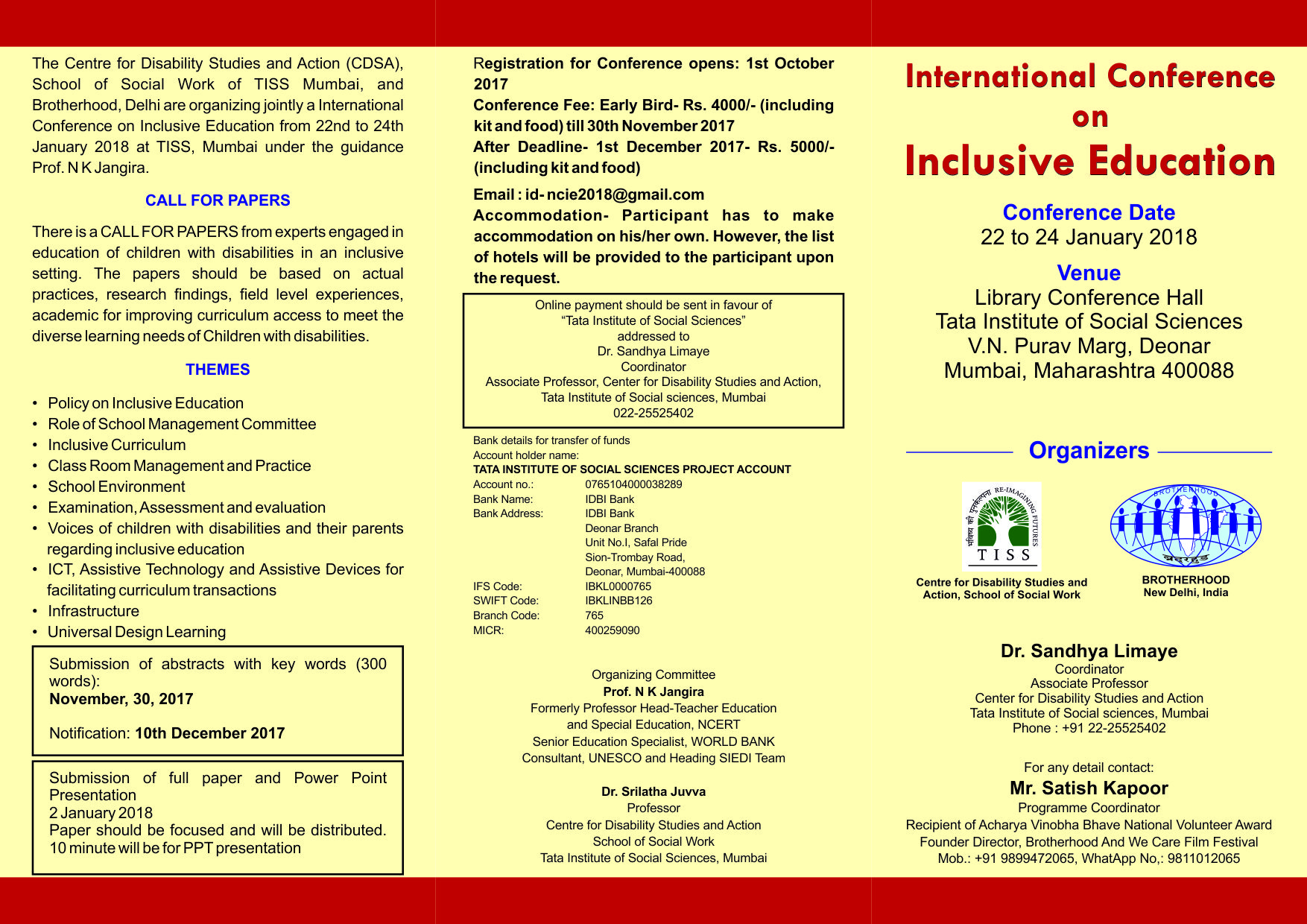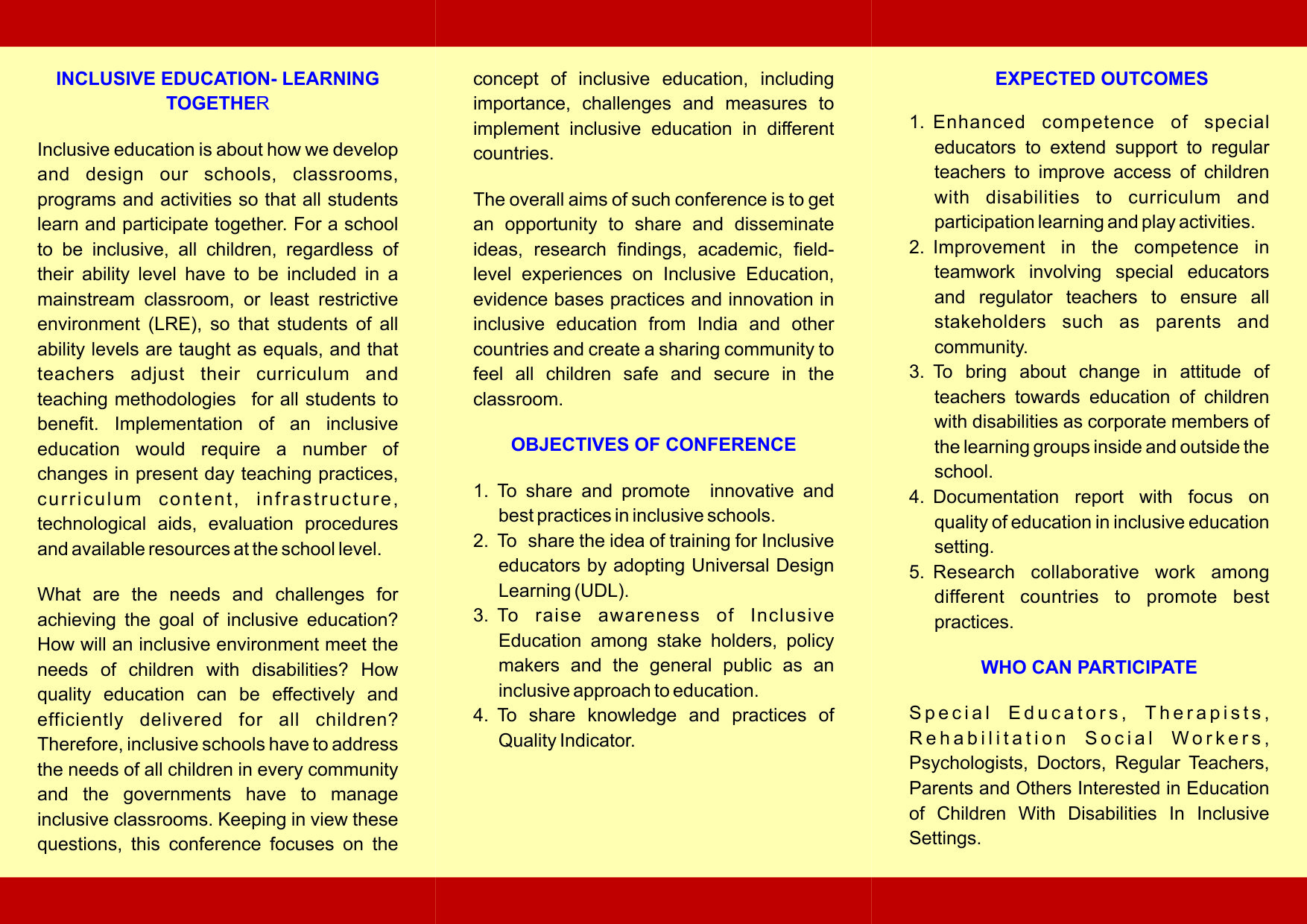 For any detail contact
Mr. Satish Kapoor
Programme Coordinator
Recipient of Acharya Vinobha Bhave National Volunteer Award
Founder Director, Brotherhood and We care Film Festival
Mob : +91 9899472065