Press Information Bureau
Government of India
Ministry of Youth Affairs and Sports
Dt : 08-August-2017 14:27 IST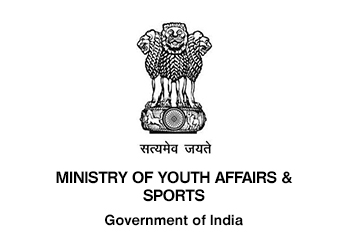 A new scheme called "Khelo India – National Program for Development of Sports" is being implemented by this Ministry as a Central Sector Scheme from the financial year 2016-17.
The scheme includes a provision for sports and games for disabled, which provides for help to schools with differently abled children to engage coaches, procure sport equipment, hold community training camps, etc. The Scheme for Promotion of Sports for Disabled was a continuation of 2016-17. The Scheme is now being merged with the revamped Khelo India Scheme during the year 2017-18.
In a written reply he said, a amount of Rs.2.50 lakh was released to Special Olympic Bharat (SOB), Nodal Agency for training for Community Coaches Training (CCT) during the financial year 2015-16 under the Scheme for Promotion of Sports Disabled.
Department of Sports is the 'Center of Excellence' International Center for differently abled persons at Gandhinagar, Gujarat. In this regard, the Ministry of Social Justice & Empowerment, Department of Empowerment of Persons with Disabilities has sanctioned 20 crores out of which Rs.10 crores has been released this year. Furthermore, Department of Sports through National Sports Development Fund (NSDF) has released Rs.1.12 crores in this regard for the preliminary expenditure towards the construction of the compound wall etc.
Ref: http://pib.nic.in/newsite/PrintRelease.aspx?relid=169707