Workshop to parents on ABA therapy and Handling challenging behaviours
Date: 8th December, 2016 @ 10.30 PM
Venue : MIG 7, Hudco Colony Ghandhimaa Nagar, Peelamedu, Coimbatore – 641004. Tamil Nadu., India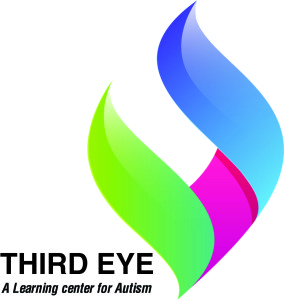 Third Eye – A learning center for Autism conducts workshop to parents on ABA therapy and Handling challenging behaviours by an American Board Certified Assistant Behavior Analyst.
Registration Fees : Rs.500
Third Eye was started by Mrs Saranya Rengaraj who is an American Board Certified assistant Behavior Analyst with the Vision of Empowering and expanding the world of Children with Autism through ABA therapy. Each child is assessed based on which an intensive individual program is developed.
Each child is given 1:1 training to expand their knowledge rapidly through ABA therapy. Trainings are given in both discrete trials and naturalistic method with the main focus towards Generalization which should be the final result of any training i.e the child should be able to display the behavior consistently irrespective of the place, people or time. We believe that any skill taught should be functional as well.
Contact Details
Address :
221/2A1, Singarampalayam pirivu, Kovai main road, Kinathukadavu, Pollachi
,
Coimbatore
,
Tamil Nadu
–
642109
.
India
.
Tel : 91 9442574204 / 9842254204
Email : thirdeye.aba@gmail.com