Railway jobs for Persons with disabilities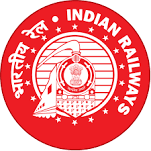 CENTRALIZED EMPLOYMENT NOTICE (CEN) No.02/2018
(Recruitment for Various Posts in Level 1 of 7 CPC Pay Matrix)
Date of publication: 10.02.2018.
Date & Time of Closing: 12.03.2018 up to 23.59 Hrs.
Computer Based Test (CBT): Tentatively scheduled during April and May, 2018.
Railway Recruitment Boards invite ONLINE applications from eligible candidates for the recruitment of various posts in Level 1 of 7 CPC Pay Matrix for the vacancies in various units of Indian Railways. Applications complete in all respect should be submitted ONLINE ONLY to any one of the Railway Recruitment Boards before 23.59 hrs of 12.03.2018.
Download Notification (PDF, 7MB)
website : http://www.rrbchennai.gov.in/
Vacancies
Sl.no
RRB
VH
OH
HH
Total
1
Ahmedabad
1
95
175
271
2
Ajmer
0
9
1
10
3
Allahabad
0
15
4
19
4
Bangalore
3
13
8
24
5
Bhopal
0
1
0
1
6
Bhubhaneshwar
0
3
0
3
7
Bilaspur
0
2
2
4
8
Chandigarh
0
18
11
29
9
Chennai
0
12
8
20
10
Gorakhpur
0
5
3
8
11
Guwahati
0
0
8
8
12
Kolkata
0
0
1
1
13
Mumbai
5
47
45
97
14
Patna
0
25
14
39
15
Ranchi
0
0
0
0
16
Secunderabad
53
71
71
195
Total
62
316
351
729
Ref website : http://www.rrbchennai.gov.in/