The www.enabled.in is an accessible information web portal for persons with disabilities, to provide equal and barrier-free information through online.
Enabled.in provides Latest Disability News & Events, Jobs, Assistive Device & Technologies, Disability Schemes, Special Education and all related disability information to enrich the lifes of Persons with Disability. It is one of the social venture initiated by Tenth Planet Open Source Foundation (TPOSF) in year 2009.


Our Services
What we do for Persons with Disabilities
We are committed to provide the latest and updated disability information with accessibility format in daily basis.
Promote your Services ?

What we do for Businesses / Corporate / Government / NGO's
It is about how we do it
Building the great accessible website for business / Corporate / Government / NGO's. Enabled.in strives to improve usability for all users through Universal Design with Web Accessibility as an underlying approach.
Do you need your website with Web Accessibility (WCAG 2.0) ?


Our Team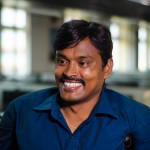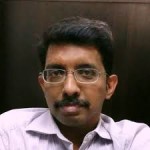 Your feedback are important to us!
---
Your feedback and Suggestion always encourage us to keep moving! Submit your Feedback or Suggestion