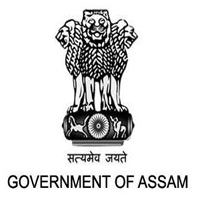 Applications are invited from the intending eligible candidates who are citizens or India having registration No. in Employment Exchange in the State of Assam for the Vacancies as indicated below for persons with disability in (Special Recruitment Drive) as per Rule under Directorate of Handloom and Textiles, Assam in the Standard Form of Application, as published in the Assam Gazette Part-IX along with requisite mentioned below for filling up sanctioned vacant post of Grade-III. It is also informed that who had applied for the post of Demonstrator in response to the earlier advertisement they are also required to apply again for the post.
Important Dates
Last date of submission of application to the undersigned is 10th March, 2019 .
Demonstrator, H&T jobs for persons with disabilities
Name of Post : Demonstrator, H&T
No.of Vacancy :
10 Post (Blind/Low vision – 3
Hearing Impaired – 4
Locomotor/Cerebral Disability –3
Qualification : A candidate should be HSLC or equivalent examination passed and 2 (two) years certificate course in Textile Technology or Handloom Technology from any recognized Institute or Certificate Course from the Handloom Training Institutes of the Department of Handloom & Textiles Assam.
Download: Notification(PDF, 232KB)