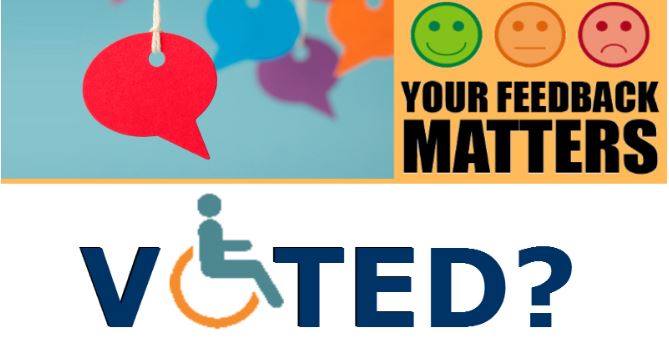 Compliments? Complaints? Concerns? Whatever your voting experience as an Indian citizen with disability, please share your feedback.
Only anonymised data will be free and open to all stakeholders for quality analysis and to fine-tune sectoral advocacy.
Disability Rights Alliance (DRA) may get in touch with you before anonymisation in case a key clarification is needed – rest assured that your privacy will be respected.
Kindly share your feedback at Election 2019 Feedback Form
This will take 10 minutes to complete on any computing device with a data connection.
If photos are available online and shareable via a URL, please enter the same in 'ANY OTHER COMMENTS' section box at form end. Alternatively they can be sent to email at disabilityrightsalliance.in@gmail.com.
Please type NA where not applicable and/or mandatory response is requested. Other acronyms used : NOTA = None of the above / EVM = Electronic voting machine / EPIC = Voter ID number
The OTHER box can be used to type details of options not listed.
- DRI Team